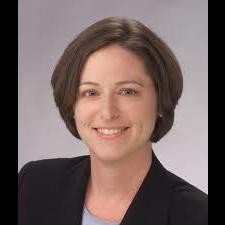 Jennifer Tescher is the Director of the Center for Financial Services Innovation, launched in 2004 to promote and enhance financial services access and services to the underbanked. Towards that goal, CFSI develops and distributes real-world tested research and strategy, provides funding to promising companies, and facilitates cross-sector business collaboration. The Center is a non-profit affiliate of ShoreBank Corporation, the nation's leading community development bank holding company. Ms. Tescher has been part of the ShoreBank family since 1996 in a variety of capacities, focused primarily on the development and implementation of new financial products and services.
Ms. Tescher has guided CFSI since its inception, and has already achieved notable success in raising the profile of underbanked access and asset-building as an objective for the industry. She has become a nationally known expert on this topic, with a monthly column in American Banker, frequent interviews and articles in the financial services press, and major speaking engagements at a broad spectrum of industry events, including BAI's Retail Delivery; SourceMedia's Best Practices in Retail Financial Services, Card Forum, and ATM, Debit and Prepaid Forum; and the Underbanked Financial Services Forum, which she chairs as co-producer.
Ms. Tescher serves as a member of the Board of Directors for Project Match and the Credit Builders Alliance and is a member of Bank of America's National Community Advisory Council.  Ms. Tescher also serves as a member of the Federal Reserve Board's Consumer Advisory Council, advising the Board on the exercise of its responsibilities under the Consumer Credit Protection Act and on other matters of consumer financial services.  A recipient of the Crain's Chicago Business "40 Under 40" Award for 2006, Ms. Tescher received undergraduate and graduate degrees in journalism from Northwestern University and a public policy degree from the University of Chicago.